Cooperage Tours
Coronavirus Update (as at 19th August 2020)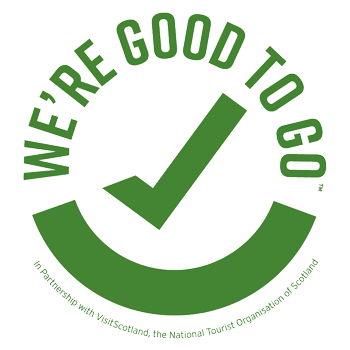 We have now re-opened the visitor centre and gift shop and are delighted to be welcoming guests back. There are slightly altered opening hours in place as follows;
Visitor Centre
09.00 - 15.00 (Tours are operating every hour - classic tours only)

Gift Shop
09.00 - 16.15

Coffee Shop
Will re-open on Monday 31st August

It is essential to pre-book before coming on site (for any reason) so we can take details for the test and protect scheme in advance. Upon arrival please go to reception for a temperature check and a wristband.
Full details are available here on what you need to know and do before your arrival.
Please contact us on enquiries@speysidecooperage.co.uk with any questions.
Enjoy a journey through the lifecycle of the cask, see the highly skilled coopers at work, try it for yourself with the mini casks or simply relax and enjoy the gift and coffee shop. Two types of tour are available:
Classic Tour | VIP Tour
Classic Tour
Our knowledgeable guides will accompany you through the exhibition which includes an informative 4-D cinematic presentationaudio visual presentation followed by a visit to our viewing gallery where you can watch first hand our Coopers at work accompanied by one of our knowledgeable guides. Booking is advisable particularly in Summer months.
Duration: 45 minutes (approx)
Cost: £4.00 per person
Please email or call us on 01340 871108 to arrange.
VIP Tour
An experienced former Cooper will guide you through the visitor centre giving a tour beginning with our 4D sensory cinematic video presentation where you will experience the sights, sounds and aromas of our working cooperage.
You will then visit the viewing gallery where you can watch first hand our Coopers at work and even try your hand at building the on-site miniature barrels! After this, you will be escorted down on to the shop floor to see the Coopers and their Apprentices up close as they repair casks at lightning speed. Witness the firing/charring of the casks and get some amazing photo opportunities.
Go on to a reserved area in our coffee shop to enjoy a dram of our own label 10 year old single malt whisky served to enjoy with locally shortbreads and biscuits and your choice from our speciality teas and coffees.
A Speyside Cooperage Glencairn tasting glass in a gift box is yours to keep along with a Cooperage Golf/Bar Towel.
The VIP tour is available to over 18's only and must be booked in advance. Maximum of 8 persons and subject to availability. £30 per person lasting appx 90 minutes. Runs at either 10.00am or 14.00pm.
Opening Times
Monday to Friday
Tours 9.00am - 15.00pm on the hour
Last tour 15.00pm
Coffee Shop 9.00am - 16.00pm
Gift Shop 9.00am - 16.00pm
Closed over Christmas and New Year for two weeks
Facility Information
Reading Boards (English, French, Spanish, German, Italian, Japanese Translations)
Read about the history of the Cask, Uses throughout the ages, Coopering Processes
Audio Visual (English, French, Spanish, German, Italian Wi-Fi Headset Translations)
A 4 dimensional look at our working Cooperage with a cinematic experience
Viewing Gallery accompanied by Guide
A chance to watch the Coopers while they work
Barrel themed Coffee Shop
Offering Sandwiches, Soups, Cakes, Bakes, Speciality Teas and Coffees
Lunches should be booked to avoid dissappointment
Cooperage Gift Shop
A selection of cask related giftware and other Scottish products, some unique to us

Dufftown Road,
Craigellachie, Banffshire,
Scotland AB38 9RS
Find Your Way Here
Enter your starting address